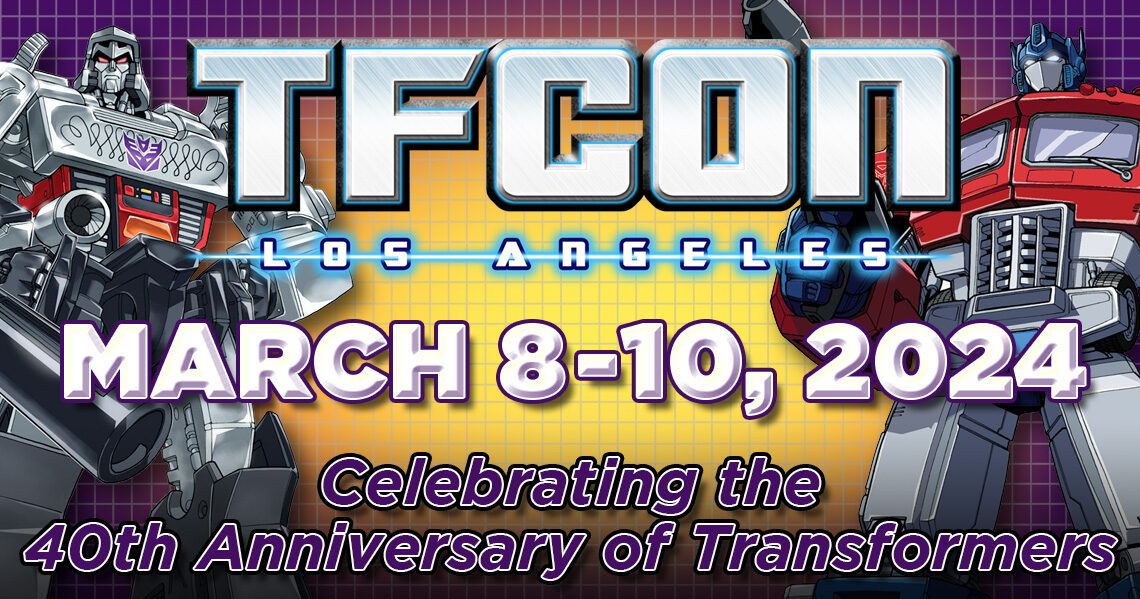 In 2019 we brought you the largest Transformers Generation 1 Reunion of all time. You won't want to miss TFcon LA 2024 celebrating the 40th Anniversary of the Transformers.
America's Ultimate Transformers Fan Experience returns to Los Angeles the weekend of March 8 to 10, 2024 when #TFconLA will return to the Los Angeles Marriott Burbank Airport Hotel & Convention Center (2500 N Hollywood Way, Burbank, California, 91505).
Exhibitor Registration is now available.
Attendee Registration and the Discounted Hotel Room Block will be available in the near future.
We are looking forward to hosting another unforgettable event on the West Coast with a massive guest list for you to enjoy.