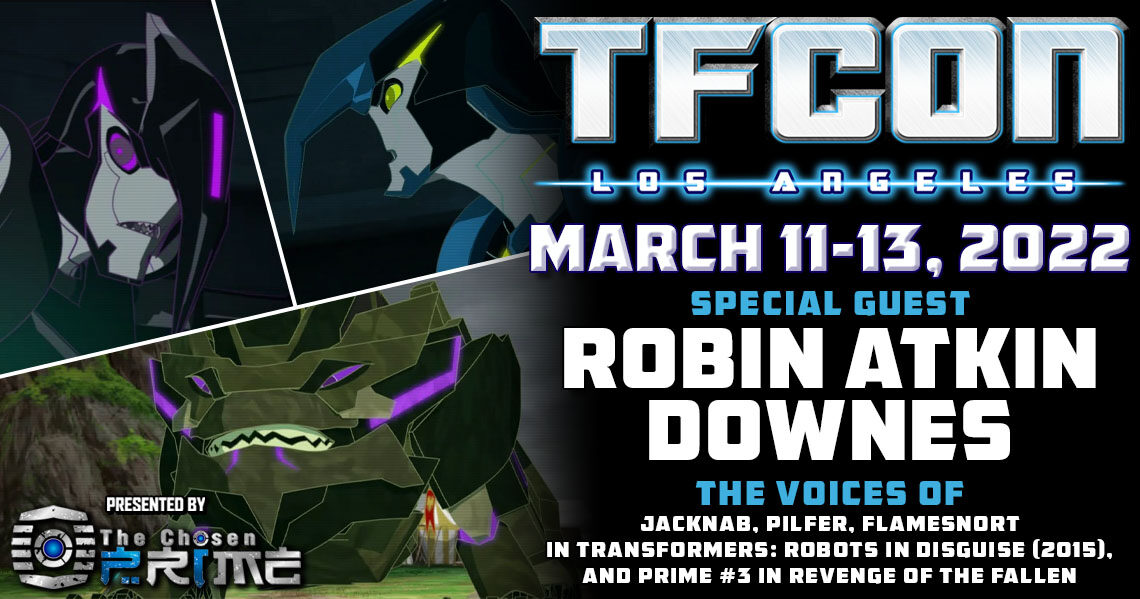 UPDATE: Unfortunately Robin is no longer able to join us due to a work conflict.
TFcon is happy to announce that Robin Atkin Downes the voices of Jacknab, Pilfer and Flamesnort on Transformers: Robots in Disguise (2015) as well as Prime #3 in Transformers: Revenge of the Fallen will be a guest at TFcon Los Angeles 2022 for his first-ever TFcon. He is known well for voicing Kazuhira Miller in Metal Gear Solid V, Cham Syndulla in Star Wars: The Clone Wars and in Star Wars Rebels, Medic in Team Fortress 2, and Travis Touchdown in No More Heroes.
Robin will be taking part in a Q&A panel and autograph session with the attendees of America's Ultimate Transformers Fan Experience. Please check the TFcon website for the full guest signing schedule prior to the event for the exact time. Robin Atkin Downes is presented by The Chosen Prime.