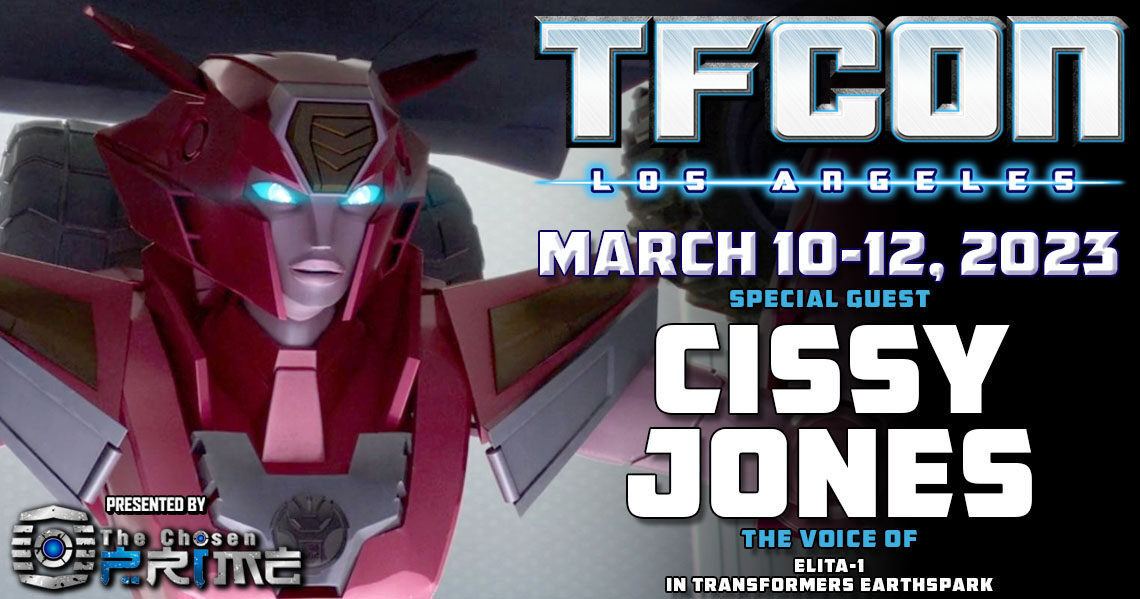 TFcon is happy to welcome Cissy Jones the voice of Elita-1 in Transformers: EarthSpark as a guest at TFcon Los Angeles 2023.
Cissy will be taking part in an autograph session with the attendees of America's Ultimate Transformers Fan Experience. Please check the TFcon website for the full guest signing schedule prior to the event for the exact time. Cissy Jones is presented by The Chosen Prime.
Update: Cissy Jones will no longer be able to join us at TFcon LA.