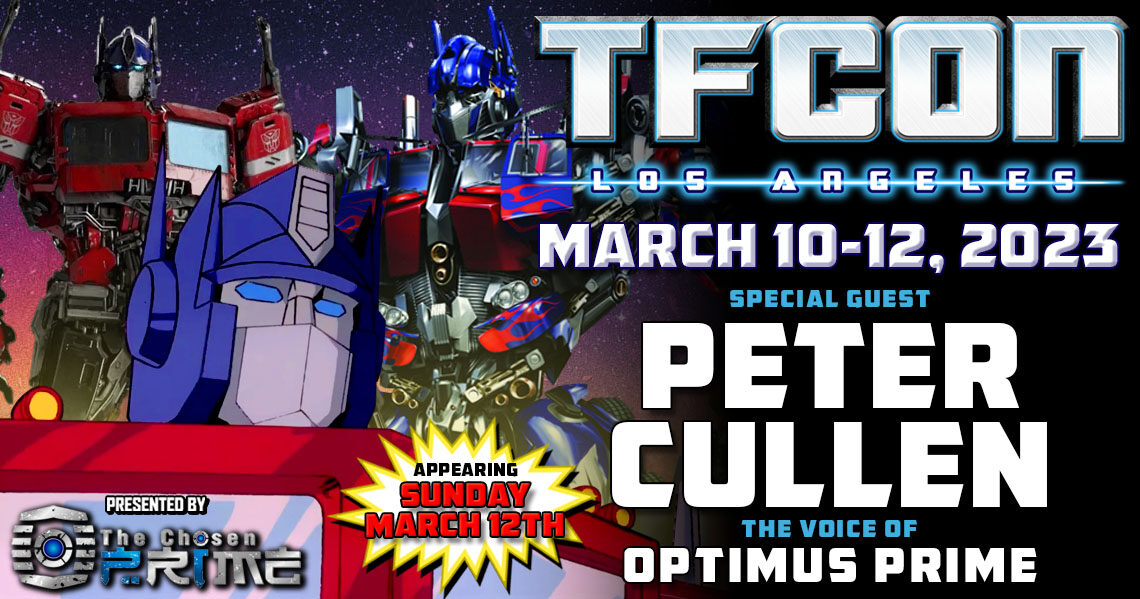 TFcon is proud to welcome pop culture icon Peter Cullen, best known to the world as the voice of Optimus Prime in Transformers as a guest at TFcon Los Angeles 2023.
Peter will be signing for fans and taking part in a special Q&A panel on the SUNDAY of the convention.
All Peter Cullen autograph tickets will be sold through our website prior to the convention. Once they sell out there will not be tickets available to purchase at the event.
If you wish to attend the Peter Cullen Q&A panel please note priority access will be granted to WEEKEND PASS HOLDERS. If you wish to upgrade your current ticket to a weekend pass please email tfconusa@gmail.com
Peter Cullen is presented by The Chosen Prime
Autograph tickets go on sale this Wednesday at 9 am PST only at www.tfconla.com